Posted: July 14, 2016
Filed under:
Epilogue
Leave a comment »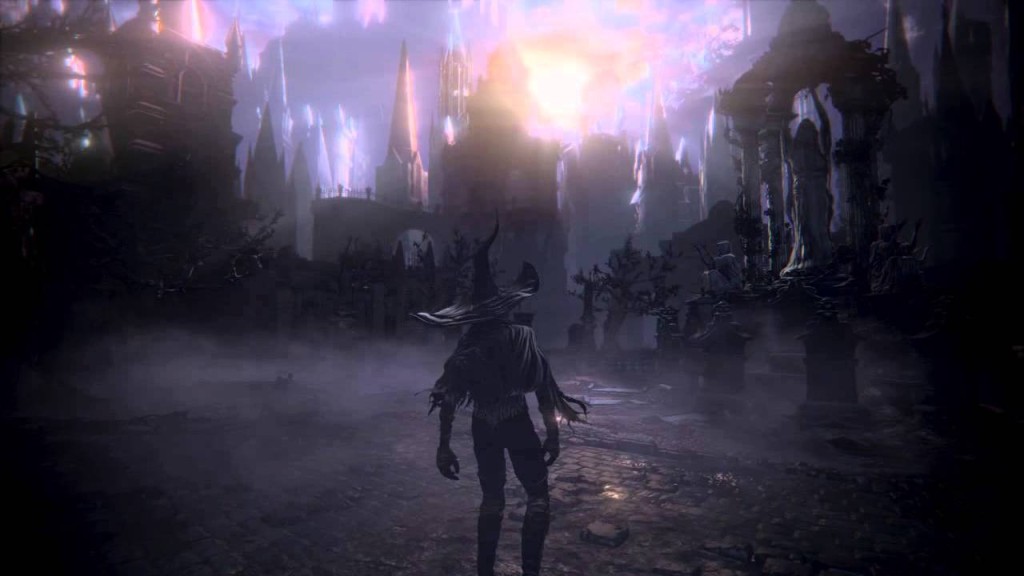 Bloodborne: Epilogue
After completing Blood borne the first time, I felt a strong urge to go back and replay the entire game. Even if it wasn't as memorable for me as the first Demon's Souls or Dark Souls, there was something about that weird Lovecraft nightmare that I had to see through to completion. Even with the Witcher 3 and Uncharted 4 burning a hole in my stack of games, I went back and beat Bloodborne two more times. Weirdly, this was something I never did with any of the other Souls games. I think I made it half way through a couple, but then quickly moved on to something else.
If I was to play wannabe psychiatrist on myself, I would say that the story of Yharnam and the Hunter's Dream, found echoes in my current life. Which is why when I completed Bloodborne for a third and final time, and I choose the simplest ending, it is the most appropriate. *minor spoiler- I watch in relief as it all comes to an end, and the character awakes to a sunrise and the long awaited promise of a new day.
The night has come to an end!
---
Posted: January 14, 2014
Filed under:
Epilogue
Leave a comment »
It's encouraging to realize that a game that was crafted for a short play experience, could be designed so well as to have you coming back for more.  Crimson Shroud's New Game+ is one of these rarities: unlocking new locations, providing new weapons and dialogue, in addition to the obligatory second ending.  The system is also deep enough to have little tricks, which are only made apparent after extended play.  For example, rolling the dice for everything begins to bog down the experience, but then you realize you can "tilt" the dice off of the screen and into your inventory.  Small feature, but adds a late game differentiator. The best part however is that the difficult truly hits it's sweet spot.  The normal difficulty keeps you thinking, but NG+ actually has you planning and using the entire range of tools at your disposal.  You can still grind it out, but you'll have to utilize item manipulation.
---