Title: Doodle Ju… I mean, Abe-Pyon
System: iOS
Price: Free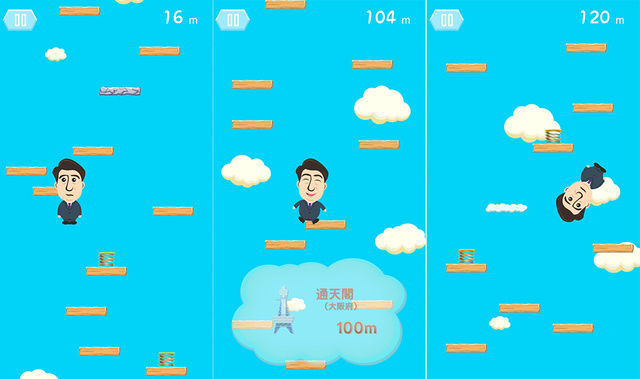 Shinzo Abe, Japanese Prime Minister made famous from his economic policy dubbed "Abenomics" (just type that in the economist.com and a mountain will come out), has an iPhone game.  Is it any good?  It's not terribly bad, if that counts?
It plays like Doodle Jump with worse controls, but way more charm because… I guess, just because its a weird piece of Japanese propaganda.  It notifies you as you pass the height of Japanese landmarks, and different outfits (?) unlock from play-throughs.  If you'd like to give it a try, you can fine it here.