Posted: July 1, 2018
Filed under:
Epilogue
| Tags: Spec Ops, The Line
Leave a comment »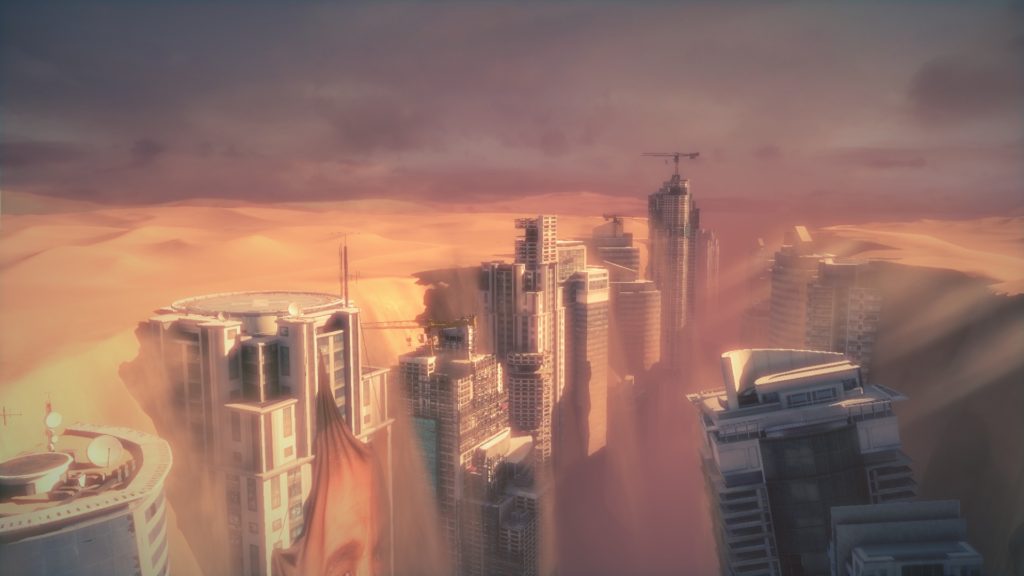 I haven't played a ton of shooters over the years. One exception was that five years ago I bought Spec Ops the Line. If I were to judge my old reviews, that would be right up there with Bloodborne as one of my worst reviews (although my next review was Killzone 2, which I still feel is spot on).  I gave it 4 stars at the time, and it deserved 5. Since then I've thought about it as much or more than the best games I've played. I like it so much  that I still fall for Spec Ops the Line related click bait, that I would normally be able to avoid with more forgettable games (How do you think I found the energy to even right this?).
I've always been fascinated with Apolcapalyspse Now. And though I've only now begun to develop any taste for Konrad (I can now read more than two pages without falling asleep).
Mechanically, it's not a great game, but it's also not as repellently bland as it's made out to be. The mechanics are so well worn that they actually feel pretty good. The story and the scenes though… there are so many good parts, that even reading the review brought back a flood of memories. It can lack subtly, specifically in naming it's awol commander- John Konrad, and blasting Vietnam rock over the loud speakers. Yet the descent is always effective.
It's too easy to distill it down to some Heart of Darkness/  Apocalypse Now comparison and call it a day (if you want to watch a great tribute to Apocaplpse Now, watch the Hearts of Darkness Community episode. A great episode in one of the most underrated TV shows). Yes, it does encapsulate those, and yet pushes beyond them. The conflict itself is about decadent disintegration and as a result also feels distinctly modern. It's Apocalypse Now and the Hurt Locker and Mad Max. It's a remarkably clear dream that you wake up with and then continues to follow you around for a day.
It's a game that pushes so many buttons that it makes you glad that you showed up, while also praying that you never end up in a wind-swept blown out Dubai.
---
Posted: July 14, 2016
Filed under:
Epilogue
Leave a comment »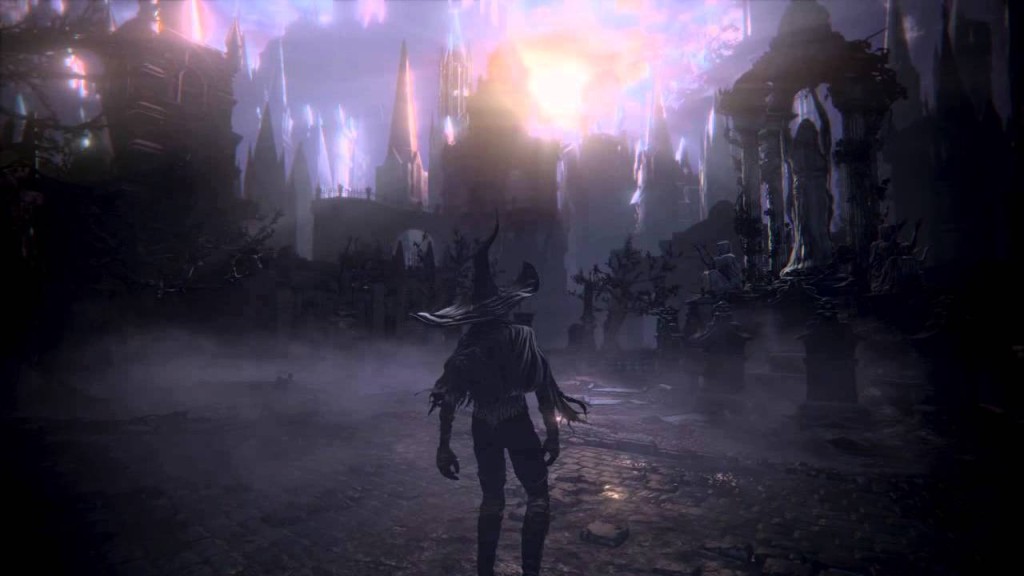 Bloodborne: Epilogue
After completing Blood borne the first time, I felt a strong urge to go back and replay the entire game. Even if it wasn't as memorable for me as the first Demon's Souls or Dark Souls, there was something about that weird Lovecraft nightmare that I had to see through to completion. Even with the Witcher 3 and Uncharted 4 burning a hole in my stack of games, I went back and beat Bloodborne two more times. Weirdly, this was something I never did with any of the other Souls games. I think I made it half way through a couple, but then quickly moved on to something else.
If I was to play wannabe psychiatrist on myself, I would say that the story of Yharnam and the Hunter's Dream, found echoes in my current life. Which is why when I completed Bloodborne for a third and final time, and I choose the simplest ending, it is the most appropriate. *minor spoiler- I watch in relief as it all comes to an end, and the character awakes to a sunrise and the long awaited promise of a new day.
The night has come to an end!
---
Posted: January 14, 2014
Filed under:
Epilogue
Leave a comment »
It's encouraging to realize that a game that was crafted for a short play experience, could be designed so well as to have you coming back for more.  Crimson Shroud's New Game+ is one of these rarities: unlocking new locations, providing new weapons and dialogue, in addition to the obligatory second ending.  The system is also deep enough to have little tricks, which are only made apparent after extended play.  For example, rolling the dice for everything begins to bog down the experience, but then you realize you can "tilt" the dice off of the screen and into your inventory.  Small feature, but adds a late game differentiator. The best part however is that the difficult truly hits it's sweet spot.  The normal difficulty keeps you thinking, but NG+ actually has you planning and using the entire range of tools at your disposal.  You can still grind it out, but you'll have to utilize item manipulation.
---