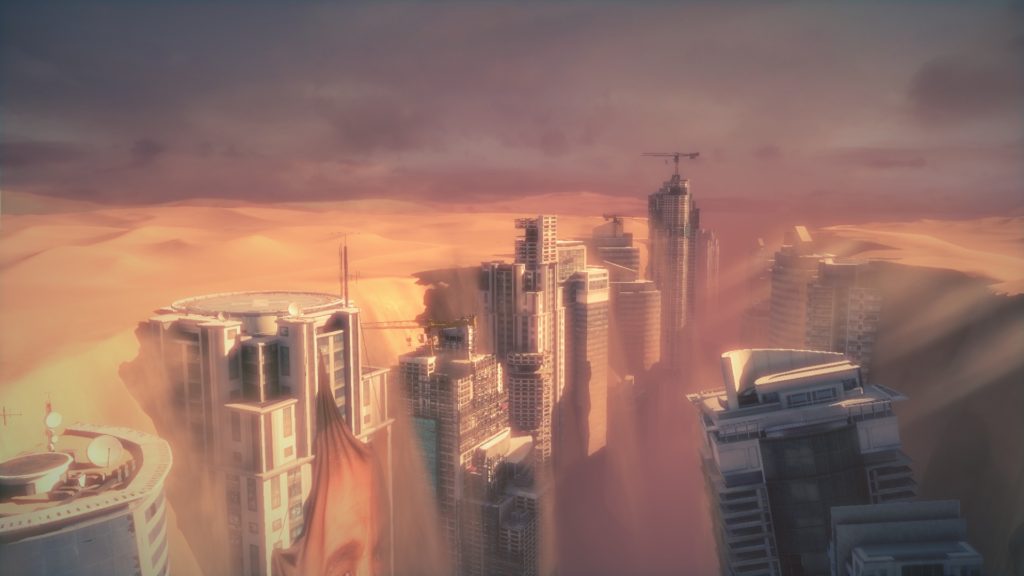 I haven't played a ton of shooters over the years. One exception was that five years ago I bought Spec Ops the Line. If I were to judge my old reviews, that would be right up there with Bloodborne as one of my most poorly judged reviews (although my next review was Killzone 2, which I still feel is spot on).  I gave it 4 stars at the time, and it deserved 5. Since then I've thought about it as much or more than the best games I've played. I like it so much  that I still fall for Spec Ops the Line related click bait, that I would normally be able to avoid with more forgettable games (How do you think I found the energy to even write this?).
I've always been fascinated with Apolcapalyspse Now. And though I've only now begun to develop any taste for Konrad (I can now read more than two pages without falling asleep).
Mechanically, it's not a great game, but it's also not as repellently bland as it's made out to be. The mechanics are so well worn that they actually feel pretty good. The story and the scenes though… there are so many good parts, that even reading the review brought back a flood of memories. It can lack subtly, specifically in naming it's awol commander- John Konrad, and blasting Vietnam rock over the loud speakers. Yet the descent is always effective.
It's too easy to distill it down to some Heart of Darkness/  Apocalypse Now comparison and call it a day (if you want to watch a great tribute to Apocaplpse Now, watch the Hearts of Darkness Community episode. A great episode in one of the most underrated TV shows). Yes, it does encapsulate those, and yet pushes beyond them. The conflict itself is about decadent disintegration and as a result also feels distinctly modern. It's Apocalypse Now and the Hurt Locker and Mad Max. It's a remarkably clear dream that you wake up with and then continues to follow you around for a day.
It's a game that pushes so many buttons that it makes you glad that you showed up, while also praying that you never end up in a wind-swept blown out Dubai.