Title:  Crimson Shroud
Maker: Nexus
Publisher: Level-5
System: 3DS
Format: Nintendo eShop
Cost: $8
The best thing I ever read in middle school
Positives:  The writing.  Which means:  the story, the characters, and the scope.  It creates an entire world, but never has the need to leave the one area you explore in.  It doesn't try to do too much, but as a result everything it does, it does well.  The battle and upgrade systems are simple but lend themselves well to tinkering.  The character art design is solid, if not as strong as other Yasumi Matsuno games. And as a personal plus, the main character eschews the normal jrpg bullshit of being a whiny teenager, and is instead set in his late 20s.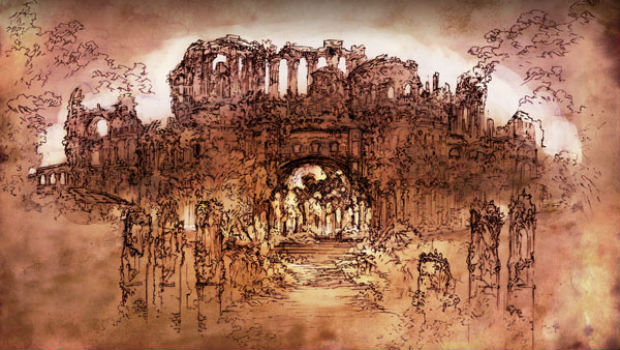 Negatives:  I rarely say this for the time sink-hole that is the rpg genre, but Crimson Shroud could be longer.  The table-top piece setup doesn't harm the game at all, but it only gets away with the complete lack of animation because the writing is so strong.  In the end, you just want it to have a bit more of everything.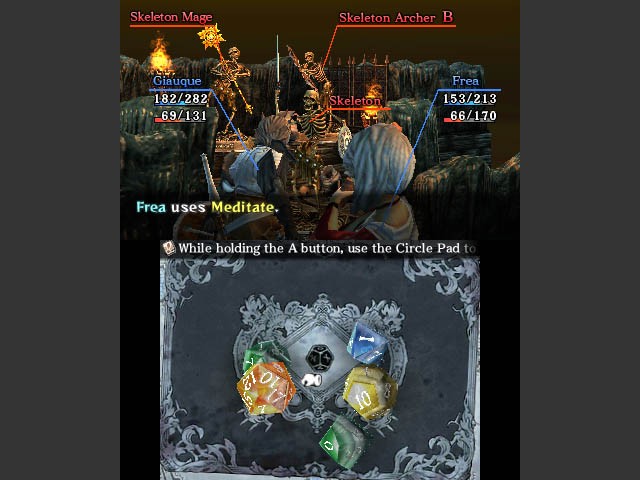 Verdict:  There's beauty in the simplicity, and it allowed Nexus and Level-5 to make a very good game. But it's probably unrealistic to think it could be stretched into anything with enough substance to be great.  Still, it's so easy to like while it lasts.
Review:  4 stars (out of 5)
Memory:  The use of the word "slurry".  It's poured down someone's throat at the beginning.