So I've cycled through a bunch of games and finally settled on one that I've had the patience to dive into.  Z.H.P.  Unlosing Ranger vs. Darkdeath Evilman.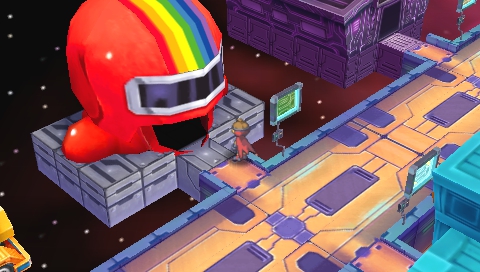 It's not that ZHP is a great game, it's just that it's not an average game.  The back claims that you're in one long boss battle through the entire game, but that's not really true.  It's more of a plot gimmick than anything else, but it's an original plot gimmick.  But originality is really the best thing the game has going for it:  the mechanics, the progress of the game, and more importantly the writing.  In fact you only have one character for the entire game (like original Dragon Warrior style one character), but it works.  In a way it streamlines everything. 
So the writing is pretty bizarre from the get go.  But there is a point when a little squirrel character is describing a problem with his squirrel girlfriend that I literally had to put the handheld down and take a moment to comprehend what was on my screen. 
  "Uh… Besides bruise her uterus?"