Title:  Bloodborne
Maker:   From Software
Publisher: Sony
Platform: PS4
What should be said about Bloodborne, that hasn't already been said? Well a lot actually. There are so many steps forward, and so many steps backwards, that's it's nearly impossible to tells who's coming or going.
Let's start with "who's coming": The story and the setting is so significantly improved it's staggering. After three outings, the Souls games had started to rest on their laurels.  Not Bloodborne. I don't know if they had a whole team of writers that ate, bathed and slept together for months, or if they had one half-insane screenwriter channeling the ghost of HP Lovecraft, but whatever they did, it's brilliant. How you can keep all that in your brain without losing it baffles me. The Gothic motif, also allows it to give life to images that normally have no place in games. It's well orchestra genetic disgust when you meet gigantic bugs with piercing shrieks, or tentacle face brain suckers. It's also more cinematic. The story still doesn't hold your hand, but does use beautiful cutscenes, instead of a complete reliance on dialogue. An improvement that I've been waiting for since the first Demon's Sous.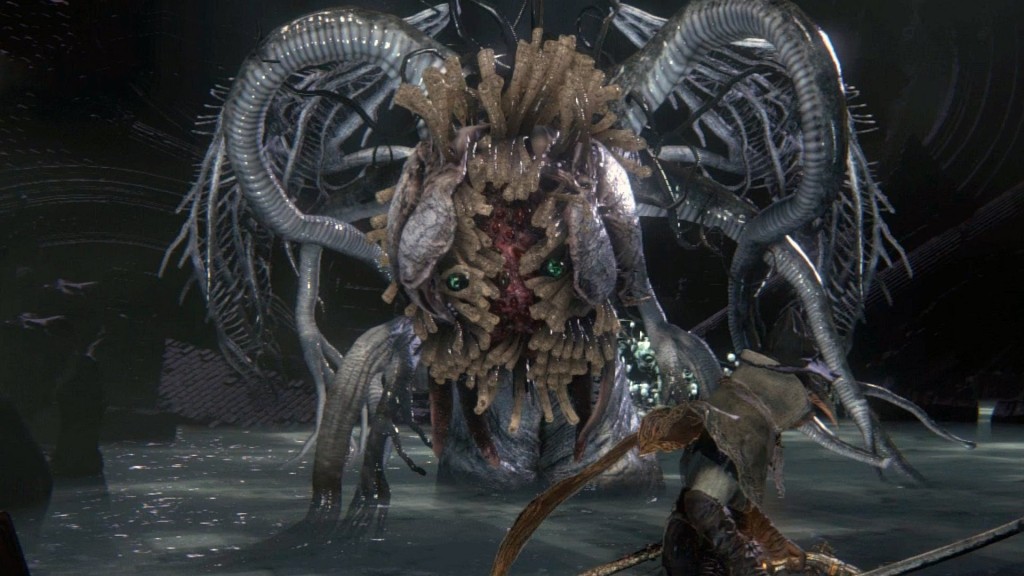 Add in a solid combat engine and this is a 5 star game, except for one massive glaring "going". They recycle the same enemies, like an 80's button masher, simply increasing their stats and experience. For a game that rests on combat, this is a huge issue, because the same enemies you're fighting at the beginning, you're fighting at the end. What this effectively does is skew the difficulty curve to the beginning, when you're still learning how to stun-lock enemies, and first memorizing their patterns. By the end, you've seen them enough that no amount of extra health and damage is going to take you down. It's understandable why this was done, the designs, and the enemies; they're all details and cost a ton to create. But it's a huge step back from the Souls games in this regard.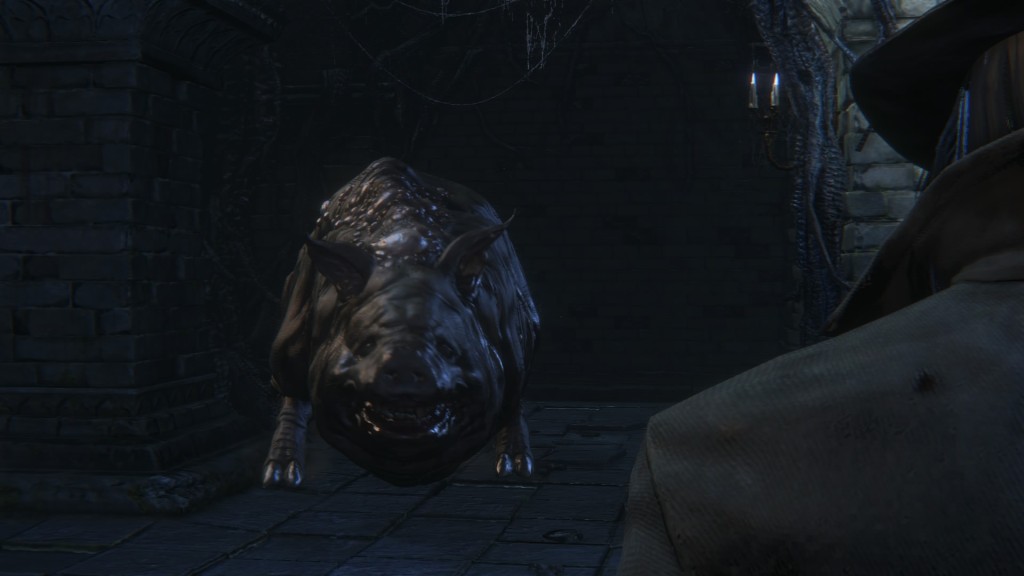 Other than these two main points, it's minor incremental plusses and minuses. Pros: Beautiful graphics, well thought out warp system, cool-dual weapon system, great endings. Negatives: Repetitive boss battles, terrible healing system (forces grinding), and obfuscating environments.
It's clear From Software set out to make a game that's different than it's predecessors, and stands on it's own merits. In that, they have objectively succeeded.
Review: 4 Stars (out of 5)
Memory: Everything about Rom, The Vacuous Spider (especially the name)